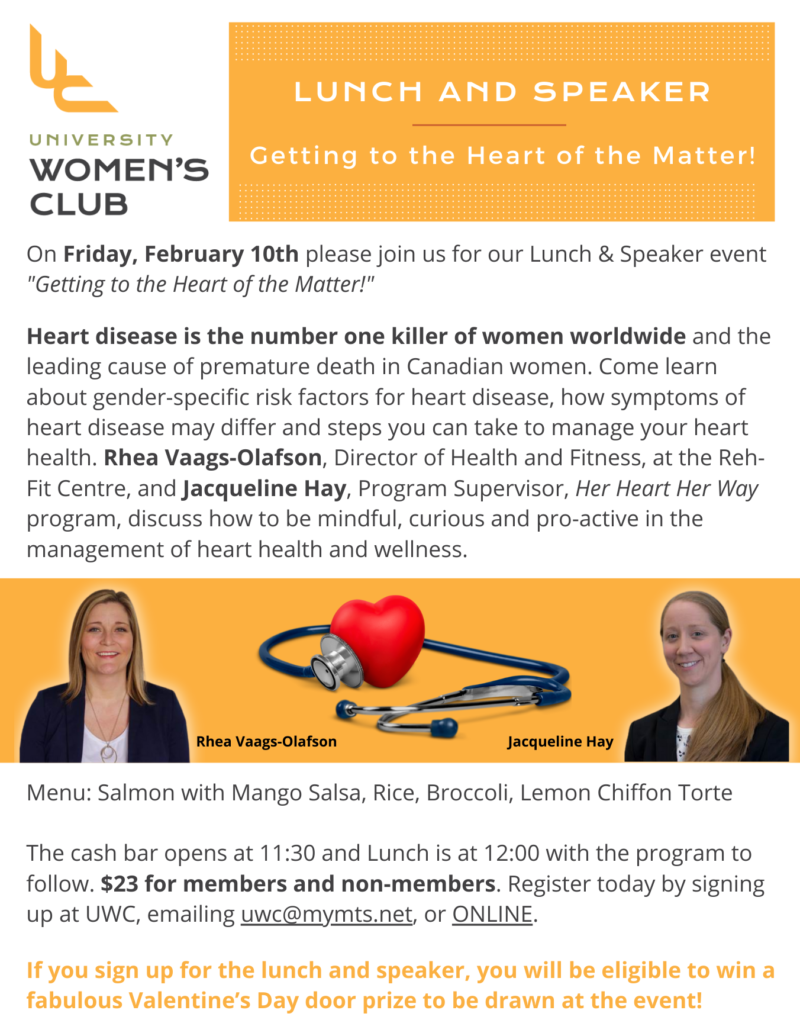 Register here for February 10th's Getting to the Heart of the Matter Lunch and Speaker event.
Speaker Bios
Rhea Vaags-Olafson
Rhea (she/her) is a CSEP Clinical Exercise Physiologist and has worked in the health and fitness industry for over 20 years. As the Director of Health and Fitness at the Reh-Fit Center, she is responsible for planning, managing, tracking outcomes, and delivering programs and services relating to chronic disease management, fitness, assessments and community and community education.
As the lead of the Her Heart Her Way program, Rhea is excited to help and support women in creating and maintaining lifestyle changes.
As a mom of two very active girls, you can find Rhea at the pool or gym, cheering her kids on as they find their passion through sports and fitness.
Jacqueline Hay
Jacqueline (she/her) is the program supervisor of the Her Heart Her Way program and a CSEP Clinical Exercise Physiologist and High-Performance Specialist. She is also a Ph.D. Candidate in Applied Health Sciences at the University of Manitoba. Jacqueline enjoys nature and playing outside with her niece and nephews.
She is a passionate advocate for women's cardiovascular health and a member of the CIHR Institute of Gender and Health Trainee Network, working to build capacity in sex and gender-based analyses in health research.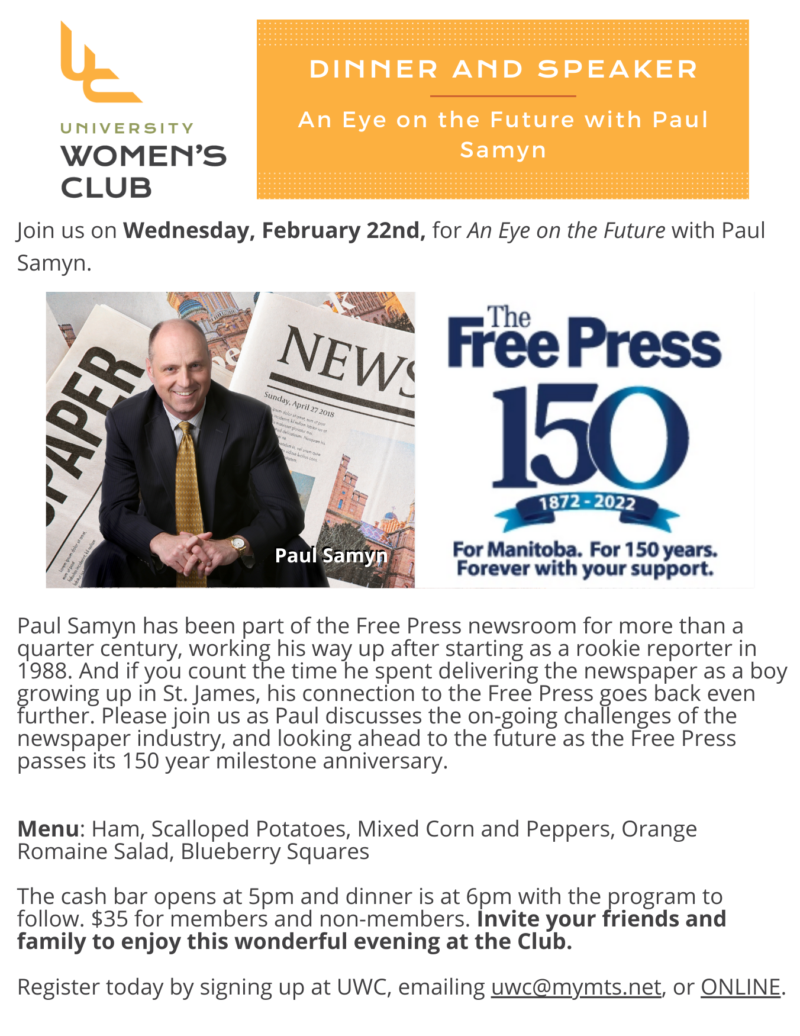 Register here for An Eye on the Future Dinner and Speaker event on February 22nd
Paul Samyn Bio
Paul Samyn has been part of the Free Press newsroom for more than a quarter century, working his way up after starting as a rookie reporter in 1988. And if you count the time he spent delivering the newspaper as a boy growing up in St. James, his connection to the Free Press goes back even further. Please join us as Paul discusses the on-going challenges of the newspaper industry, and looking ahead to the future as the Free Press passes its 150 year milestone anniversary.