Bringing women together to learn, share, grow, and thrive.
Through advocacy, scholarships, continuing education, community outreach, and enriching social activities, the UWC Winnipeg nurtures an environment that encourages our members to live their best lives. Click here to see our latest Highlights from the Bulletin for more information on our club activities.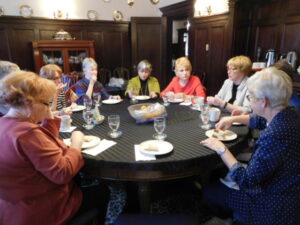 Get to know us at our next public event.
 "The Club is my home away from home. It's a place where I can be myself while pursuing the many opportunities to learn in a comfortable setting and a place to socialize with friends, both old and new."
– Lorraine Cook