Step back in time with a living history tour at Ralph Connor House.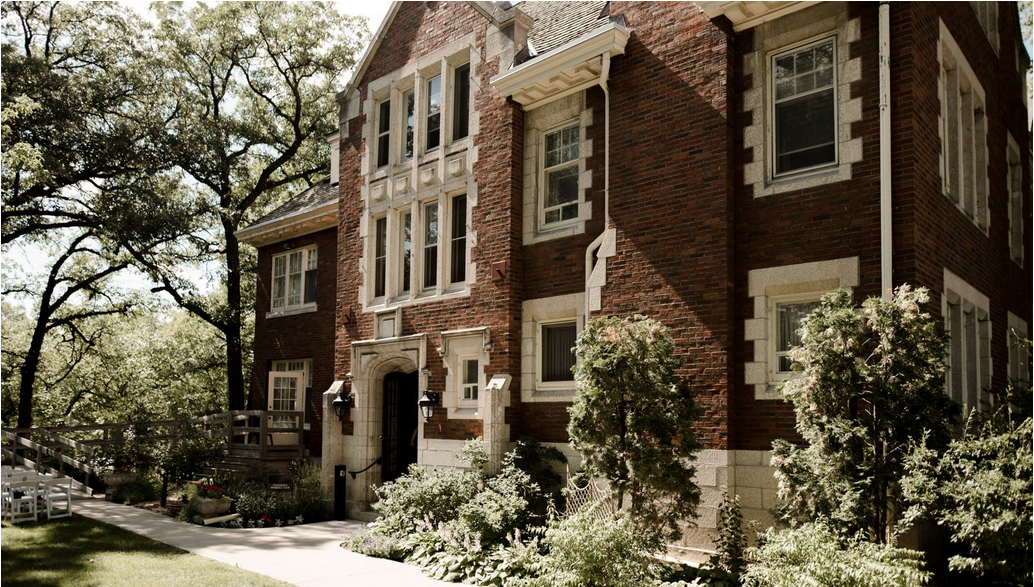 Architectural Tours
Join us for a guided tour of the UWC's home base, Ralph Connor House Historic Site. Located at 54 West Gate in Winnipeg's Armstrong's Point neighbourhood, this mansion was built in 1914 by one of Canada's most prolific novelists at the time, Rev. Charles William Gordon, who wrote under the pen name Ralph Connor.
The estate's exterior is a prime example of the Jacobethan Revival style of architecture with its characteristic red tapestry brick with limestone dressings, stone mullions, and bay windows. The interior is rich with quarter cut oak woodwork, mahogany panelling, and six fireplaces. The central hanging light in the McWilliams Room was designed by the Tiffany Studio in New York. Several pieces of furniture and decor items remain from the original owners.
Book an architectural tour by contacting the University Women's Club via email or by calling 204-954-7880.
Interpretive School Tours
Enjoy a two-hour "living history" program with your class and experience what life was like in 1917 Winnipeg. This interpretive tour focuses on the changing role of women during World War I, which aligns with the social studies curricula for Grades 6 and 11.
As students travel from room to room in Ralph Connor House, they will encounter women in period costumes who will talk about how their lives have changed at this point in history. Our performers will also guide students through hands-on activities.
We are unable to accommodate School Tours at this time, but hope we will be able to offer them again starting in September 2023.
 "The women who volunteer at the Ralph Connor House (University Women's Club) deliver an informative field trip that transports my students back to World War One. As a Grade 6 teacher, I appreciate the hands-on approach to learning to bake with rationed foods. My students enjoy playing with the wooden toys and learning the importance of rolling a Red Cross bandage the right way. Getting to feel the knitted socks and seeing the other primary sources makes this field trip one of my favourites! It is also very economical compared to museums. I recommend this field trip to any educator who wants to raise awareness of the value of women's work on the war front."
– Mme C. Lothian
Grade 6 Social Studies Teacher, École John Henderson School