Good friends and great fun at UWC.
A feature of UWC membership is the opportunity to join one of our member-driven interest groups. Some of our groups have been around for decades, while others were created more recently. Many of these groups welcome member guests as well.
Click HERE to view our full monthly calendar.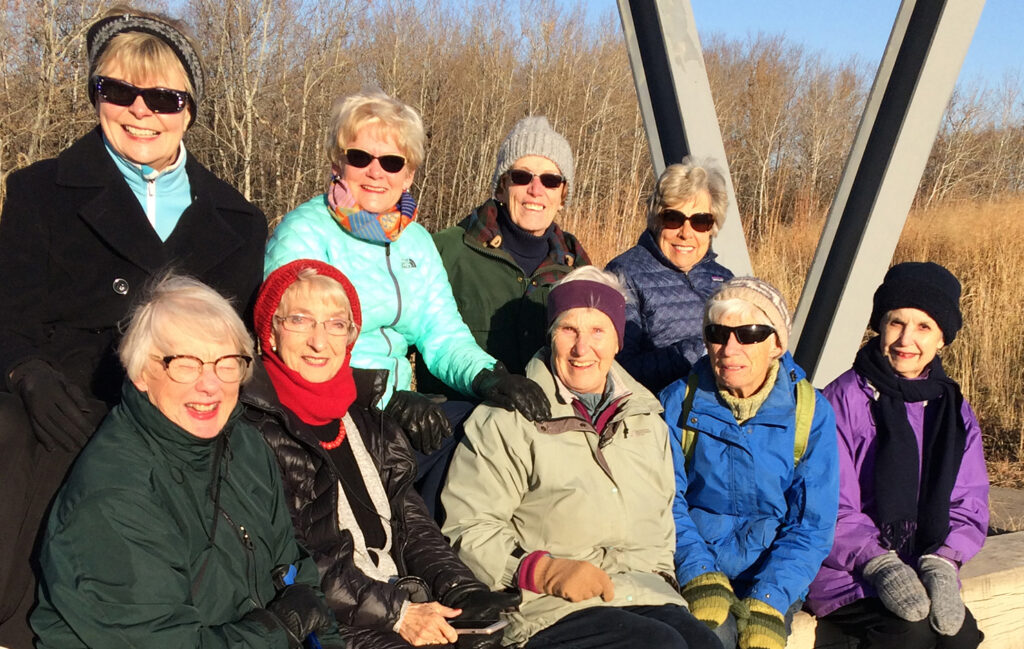 Let's get social
Our social groups focus on coming together to share, talk, and connect.
Bar 54 – Cocktails, snacks and conversation are on tap at Bar 54. We encourage members to bring guests to find out more about UWC.
Out to Lunch – Check out Winnipeg's new dining hot spots and familiar favourites once a month.
Sunroom – Thursday afternoons in the sunniest spot at RCH enjoying coffee or tea and conversation.
Wednesday Group – One of the club's longest-running groups meets twice a year, sometimes around specific activities or projects.
Get your game on
Engage your mind and social side at one of our games groups.
Mahjong – Hone your strategy and calculation skills at our twice-monthly games.
Scrabble – Join us in the living room for a lively game.
Bridge – We have three bridge groups: social (no experience required), duplicate, and marathon (a UWC fundraiser that takes place outside of the club).
You read it here first.
Find your next favourite read and enjoy the discussion at one of our book clubs.
Contemporary Literature – Take a turn presenting an author and book for group discussion in a relaxed and friendly atmosphere.
Monday Afternoon Book Club – An informal, eclectic club of books from a variety of genres.
Mystery Readers – Read and discuss mysteries written by authors from around the world. This group also holds an annual murder mystery dinner.
Let's do something!
These groups focus on activities and advocacy.
Studio 54 Drama Club – Read, discuss, and attend plays. No acting experience is required.
Writers – Develop your creative writing skills. Each meeting is a short writing workshop based on a theme.
Tour Performers – Become an interpretative performer for tours of Ralph Connor House.
Current Issues & Actions – This UWC committee group meets monthly to discuss local, national, and international issues affecting women.
Walking Club – From city strolls to country hikes, get moving and have fun on a group walk twice a month.
 "I have been a UWC member since 1997. The activities at Ralph Connor House have taught me new skills and made great memories. I have been involved with the board of directors, several committees and even worked with a small team to publish a book. 54 West Gate is my other home where I can enjoy the company and friendship of many interesting women. UWC has added a whole new dimension to my life."
-Muriel C. Rhind