A legacy of social and civic reform.
The women who founded the University Women's Club did so at a time when women were not expected to pursue a university education. They came together around the struggle to gain the vote and improve wages and working conditions for women.
Check out this wonderful account of 54 West Gate's history, put together by the city of Winnipeg's Historical Buildings Committee in 1982.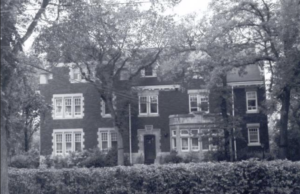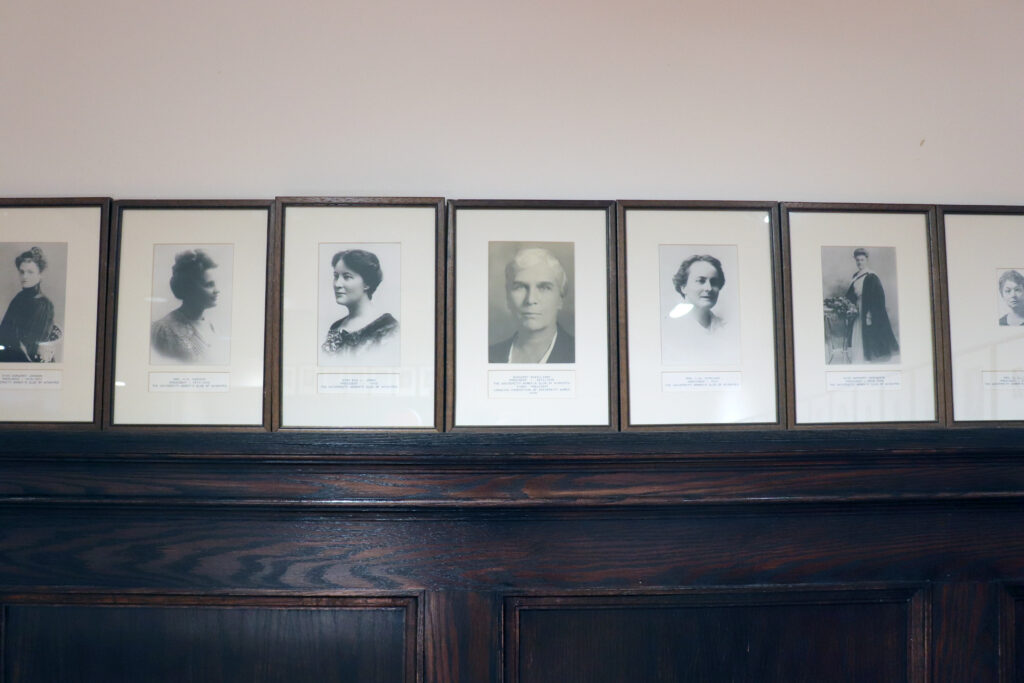 Timeline
1909 –  Twelve women gathered at Dr. Mary Crawford's home and founded the University Women's Club. Crawford elected president.
1914 – UWC President took part with Nellie McClung in what has become known as the Women's Parliament, which led to some women in Manitoba being the first in Canada to receive the right to vote in 1916.
1919 – Formation of the Canadian Federation of University Women (CFUW) following a meeting at the Fort Garry Hotel in Winnipeg. UWC member Margaret McWilliams became the first President of CFUW.
– Clubhouse committee was formed to find a permanent meeting place for UWC.
1920 – Loan Fund for Women launched. Today it is the UWC Scholarship Trust Fund.
1938 –UWC became tenants of Ralph Connor House.
1945 – Purchased Ralph Connor House from the city of Winnipeg for $7,000.00.
1955 – UWC member Doris Saunders becomes President of CFUW.
1962 – The collapse of the ceiling in a third-floor room of RCH necessitates either raising funds to repair or move.
1969 – Anthropologist Margaret Mead is guest speaker for the 60th Anniversary of the University Women's Club.
1976 – Received Winnipeg Heritage Award for the preservation of Ralph Connor House.
1983 – The City of Winnipeg designates RCH as a historical site.
2003 – Established Friends of the Ralph Connor House (FRCH) as owners of the property. UWC members automatically become "Friends" with part of membership fees going towards FRCH.
2004 – RCH designated a Provincial Historic Site.
– UWC receives Distinguished Service Award from Heritage Winnipeg for the preservation of 54 West Gate.
2008 – Ralph Connor House receives National Heritage Site designation.
2009 – UWC hosts CFUW AGM celebrating the 100th Anniversary of the UWC.
– Heritage Award received from the Provincial Council of Women of Manitoba to the Heritage House Conservation Committee for the book 54 West Gate – Stories of Ralph Connor House.
2010 – UWC member Doris Mae Oulton becomes President of CFUW.
2019 – UWC celebrates the 100th Anniversary of CFUW at the Fort Garry Hotel.
– CFUW Notable Women – UWC members Mary Scott, Muriel Smith, Sandy Millen.
2020 – UWC receives Centennial Award from the Manitoba Historical Society during Manitoba's 150th year.
UWC Member Recognition
Order of Manitoba:
2002 – Leonore Saunders
2008 – Muriel Smith
2010 – Marjorie Blankstein
2019 – Vivian Bruce
2020 – Margaret Morse
2021 – Doris Mae Oulton
Order of Canada:
Isabel Auld, Marjorie Blankstein, Dr. Alice Cheatley, Elizabeth (Betty) Feniak, Eira (Babs) Friesen, Muriel Smith (Officer), Shirley Anne Smith
Governor General's Person Day Award:
Mary Scott
Nellie McClung Foundation 150 Trailblazing Women:
2021: UWC received a group award, and the following members received individual awards:  Muriel Smith, Mary Scott, Doris Mae Oulton, Margaret Morse, Margaret McWilliams (posthumous), Babs Friesen (posthumous), Isabel Auld (posthumous), and Joan Harland (posthumous)